Moneyback Assurance
Big Data performance management
The business world increasingly understands that the appropriate use of large data sets supported by analysis and drawing appropriate conclusions is becoming a necessity. There is no longer any doubt that big data is a necessary phenomenon for companies that want to keep up with the dynamically developing environment. So how to extract the most valuable information and what can companies gain from analysing large data sets?
The five words that characterize big data are: volume (amount of data), velocity (speed of data flow), variety (diversity), veracity (reliability) and value (value). It is estimated that by 2020 as much as 80% of business processes in companies will be modernised in terms of big data (data according to Gartner).
Companies have a more and more thoughtful approach to analysis. It turns out to be an art to manage the information stream so that only the most valuable ones can be obtained. This leads to such benefits as: building a coherent and rich database, implementing new marketing strategies, analyzing the behavior of future and current customers and learning about their preferences. To this should be added: optimization of business processes and preparation of content reports, which will show individual department managers in the company the possibilities of solving important problems. Appropriate tools for storing, processing and analyzing information are crucial in any big data project.
Digital transformation and modern infrastructure
According to IDC's forecasts, by the end of 2017 two thirds of the world's largest companies will undergo digital transformation. Cloud computing, big data performance management, mobility and social media are expected to play a major role in these changes. In the case of cloud computing, the choice of the right solution depends on the needs, size of the company and infrastructure.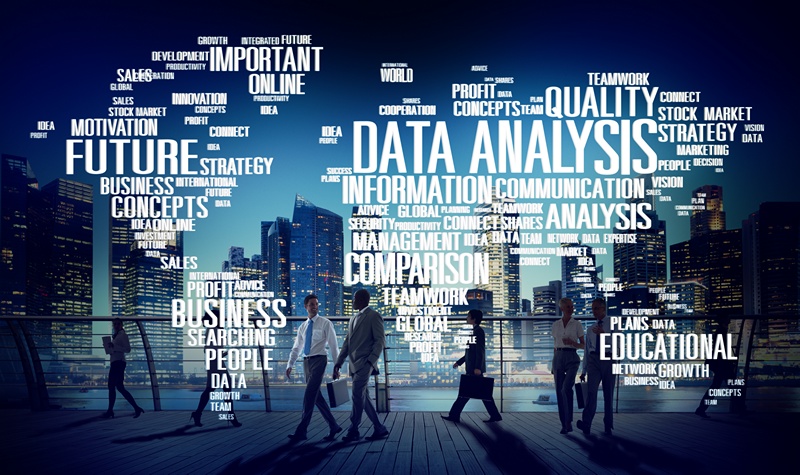 Currently, hybrid cloud is gaining in importance, which is a combination of advantages of private and public clouds. As Beyond.pl, we have recently had the opportunity to participate in the Microsoft Cloud & Hosting Summit 2016 in Bellevue, USA, where world leaders and innovators from the industry have identified a hybrid cloud as one of the main trends for the coming years (by the end of 2017 it will be used by about 50% of large enterprises). This type of cloud means that some of the resources are administered using secured internal infrastructure, while the other part is provided by an external supplier. Such a model allows organisations to obtain the advantage of the speed of data flow and analysis, i.e. velocity.
Another example is the use of a multi-cloud solution, which is also considered the future of this segment. Multi-cloud is a term used to refer to the use of multiple services, platforms and applications. Instead of choosing between public and private clouds, the company combines several different solutions into one complete platform. Data held in the cloud must be stored somewhere. Not surprisingly, as big data grows, so does the data center market.
Data under control
Organizations know that they are waiting for an investment in IT resources, so they are more and more willing to use the help of an external operator, who will provide the most modern technologies and provide appropriate specialists. Such a solution allows, at much lower costs, to gain access to the following benefits:
-we eliminate the costs of investment in equipment and specialists,
-we're increasing security,
-we gain access to the latest standards and technologies,
We create a competitive advantage, improve efficiency in the company https://www.enteros.com/mysql-performance-management-tool/in this way we gain control over large amounts of data, i.e. we meet another condition that characterizes big data: volume. And thus we are getting closer and closer to the correct implementation of the big data strategy in our company.
Big data = big success
Success with big data and the right technological background will only be possible if we ask ourselves the right business questions and assign specific data to them. Examples of the use of big data include the Wal-Mart supermarket chain, which by analysing the data can optimise the supply chain and decide how to display products in stores. Another example is the logistics company DHL, which optimizes the routes for its couriers with big data, thus reducing the cost of petrol consumption.
I would also like to mention the VOD Netflix platform. By analysing the behaviour of users watching the series, it is very likely to determine whether it is worthwhile to produce a new season.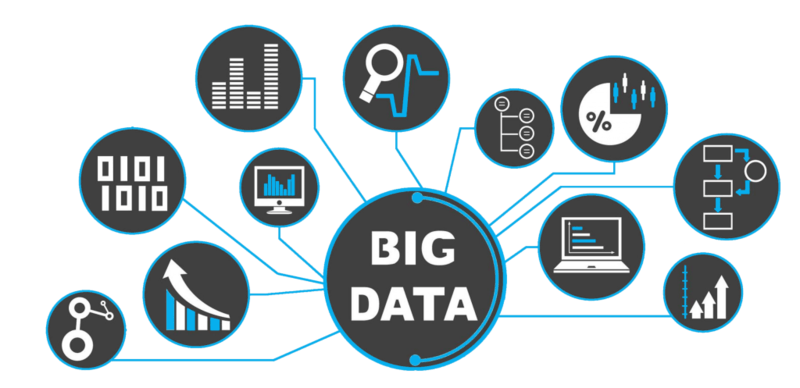 It is said that the success of the House of Cards is based on the analysis of large amounts of data.The data is undoubtedly becoming a key strategic area today. Making better and more conscious decisions thanks to their effective analysis is already a necessity. However, for big data to fulfill its role and provide the most important "V", i.e. value, an appropriate virtual environment based on secure and scalable resources is needed.